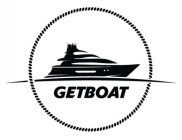 GetBoat is a unique auction-based global marketplace for yacht charters all around the World.
---
NO BOOKING CHARGES
Making a booking with us is 100% free of hidden charges. There are no hidden extras so the price you see is the one you pay for.
---
100% VERIFIED BOATS
We only work with verified boats. Our onboarding team verifies every boat on our platform.
---
BEST PRICE GUARANTEE
If you find the same boat with same travel dates for a lower price elsewhere, we'll match the price.
---
NO SURPRISES
We make your stay 100% pleasant, no hidden costs in petrol or deposit expenses. All data is accurate and checked.
---
24/7 CUSTOMER SERVICE
Our customer service team is at your service 24/7.
---
INSURANCE
We offer insurance from the top insurance provider. You can customize insurance package