How to spend time on a boat?
Sail away and take a boat break. Many people like to pass their time is doing absolutely nothing. Sometimes they get the feeling that their life is going in fast-forward mode. More or less every day looks like the previous one. Hard-working, household chores and other things to do ... and when people remember they were so eager to become an adult...So their favorite holiday pastime is doing absolutely nothing.
Did you know that you can fit a maximum of 12 guests onboard a yacht? Size does not matter, so 15 meters or 75 is just the same, 12 guests is the maximum. Surprisingly there are no legal limitations on the crew number.
Unwinding boating holiday
In short chartering a boat is a great way to relax, rewind, sit back, enjoy a glass of fine wine. Just breathe in the salty air and feel the wind in hair. One special moment onboard a boat is the "golden hour". The water relaxes, the colors turn from blue to gold, and the sun dives into the ocean. Mesmerizing sight.
An ideal yachting vacation can include:
● cruising,
● destination exploring
● sunbathing,
● and an occasional swim.
Change of everyday pace is more than enough, but it is important to point out it can be so much more!
Active boating holiday
For all who feel the urge to move, a boat charter can be an activity-filled vacation. Here are some tips on how to make the best of your holiday, keep the kids entertained, workout, and just have fun.
● Diving, nothing meets going on the water, except going underwater. Renting a boat makes you just one small step away from exploring marine life from up close.
● Snorkeling for the less skilled divers and kids to examine a whole new underwater world.
● Fishing- there is no feeling in the world that can match the euphoria when you feel the fish has grabbed the hook.
Freediving now considered a sport, once was an important skill to have. Gathering valuable merchandise to sell like food, pearls, natural sponges, freediver's abilities to hold breath longer was a real asset.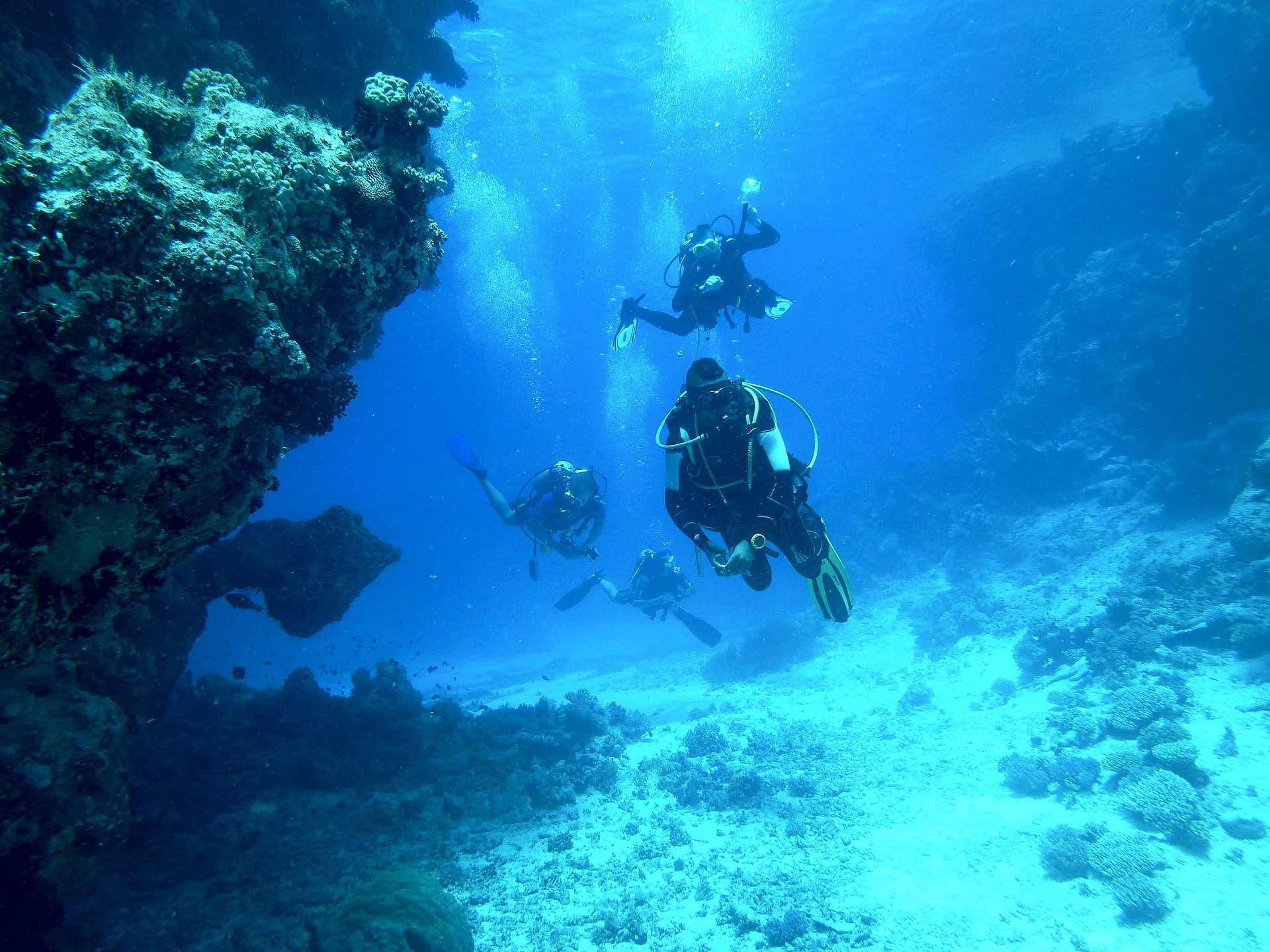 Yacht charter toy chest
Spice up your boat charter rental by adding water toys to the bundle.
Holidays are perfect for connecting with your inner child. Charter agencies as well offer various sea toys as an addition to yacht charter. Toy chest hides many fun and adrenaline-filled activities.
So here are some of the most popular water toys:
● Jetski is usually carried on mid-sized yachts starting from 16 m. Easy to handle, fast, and small are perfect for quick land stops, couple adventures, and adrenaline boost. Adding a jetski to your yacht charter will ensure your boating experience is all fun and games.
● Flyboarding is flying while attached to a flyboard, propelled in the air with the power of water propulsion. Recommended only for the brave ones.
● Sea bob is a luxury water toy created to speed you up while swimming and diving. Developing speed up to 6 km on the water surface and 4 km per hour while submerged, Sea bob will make you feel like a real-life MI6 agent. Utilized usually for scuba diving and snorkeling, but the sea bob can be used just for fun!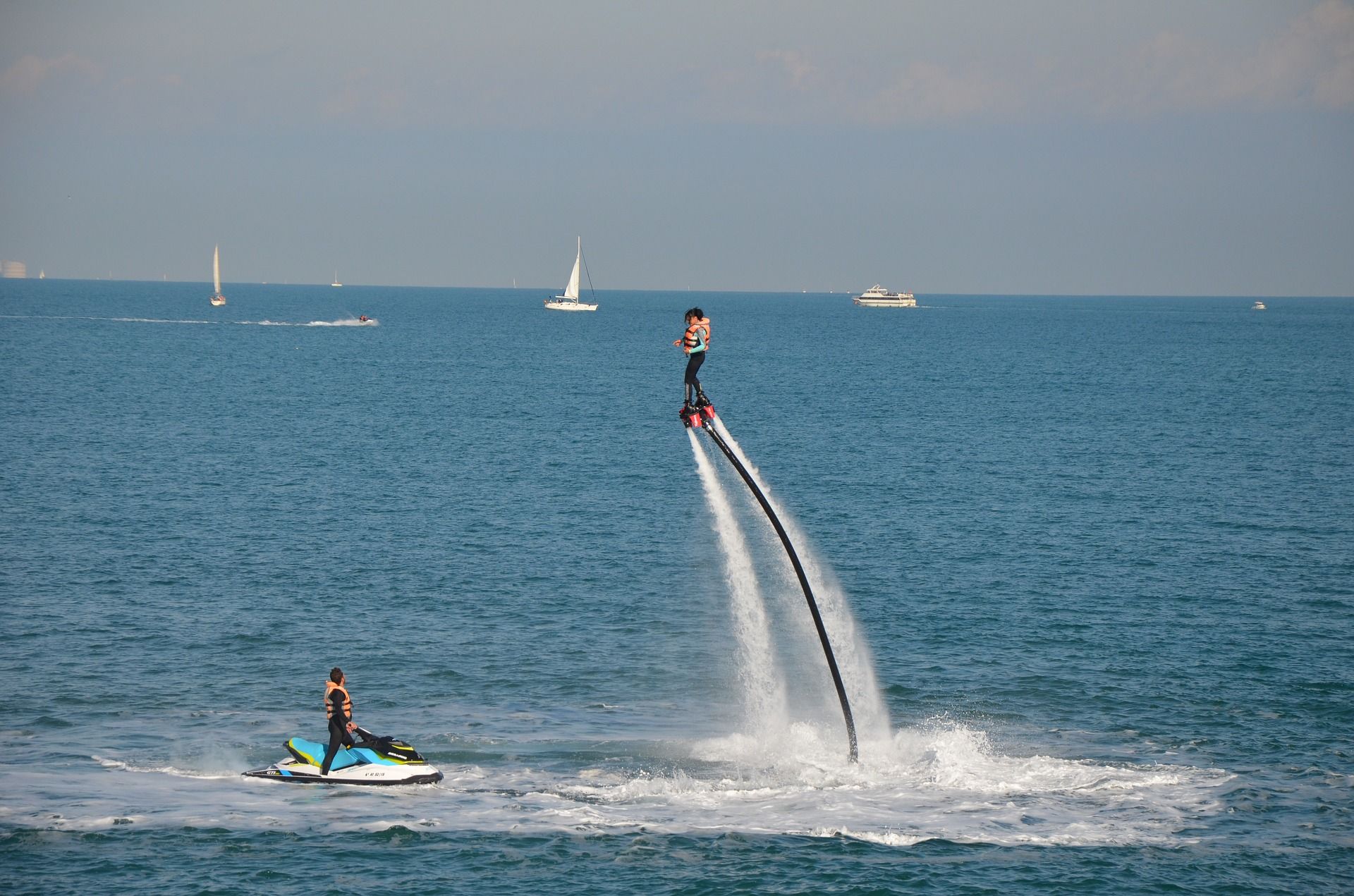 Put safety first! Make sure everybody who uses water toys is properly protected, wearing gear like life vests, helmets are a must. Make sure kids are supervised at all times. Do not overestimate yourself! It's always better to be safe than sorry! And always wear sunscreen!
● The paddleboard is without a doubt, a great way to maintain a healthy lifestyle onboard a yacht. This whole-body exercise can burn about 300-400 calories per hour at a moderate pace. Great for building balance and muscules, SUP boards engage your arms, core, and legs in order to balance and paddle at the same time. Absorbing some sunshine will help you to boost vitamin D levels.
● Another fun activity is wakeboarding- an extreme water sport. The wakeboard rider is fastened to a board and towed by a motorboat, catching speed up to 50 km per hour. You can even utilize the waves created by your boat rental as a wakeboard tricks platform.
● Lastly, inflatable towing seats are a great sea toy for kids. Choosing a towing seat will ensure they have endless fun and precious memories.
Luxury yachts usually have a hydraulic bathing platform that can be used for easy water access and as your own private beach. The sea has never been closer.
So what makes boating so popular?
Overall, it is quite difficult to meet the needs of a larger group. To clarify, every single man has a different definition of a perfect holiday. So what is a secret about why boating is undeniably so attractive? No matter if you are chartering a boat with family, a group of friends, or for company team building, boat rentals offer a wide variety of activities depending on the preference, age, and budget, making sure everybody keeps a smile on their face.
Book a lifetime of memories!
Check out GetBoat fleet and let us know how to make your holiday perfect. The price for a week of boat rental starts from 1.200,00 €, SUP boards available from 120 € per week. Contact us for more information about other water toys and equipment.