Croatia: the dream yacht charter destination in the heart of Europe
There is no better way to discover Croatian treasures, than by yacht rental. The comfort of a five-star hotel combined with the freedom to explore at your own pace.
Croatia is the land of thousand islands, 1244 to be exact, together with the coastline of 6000 km makes a perfect yacht charter destination in the heart of Europe.
Serene waters offer smooth sailing, suitable even for a less skilled sailor. Numerous islands and bays offer protection from the waves and mild climate conditions allow boating season to start as early in April and last deep into fall.
In Croatia, people say "Pomalo", meaning - take it easy, slow down, breathe... you're on island time.
Croatian coast stretches from the heart-shaped peninsula of Istria to Dubrovnik, the pearl of Adriatic. The best sailing route to begin our journey is Zadar, a city located in the Dalmatia region. Home of the biggest nautical port on the Croatian side of the Adriatic sea. D-Marin Dalmacija has more than 1000 berths for sailboats & yachts.
Fully renovated in 2015, D-Marin Dalmacija provides VIP gastro and hospitality service making it a favorite starting point for first-time visitors. Just eight kilometers away, Zadar airport gives it easy access to more than 50 cities in Europe.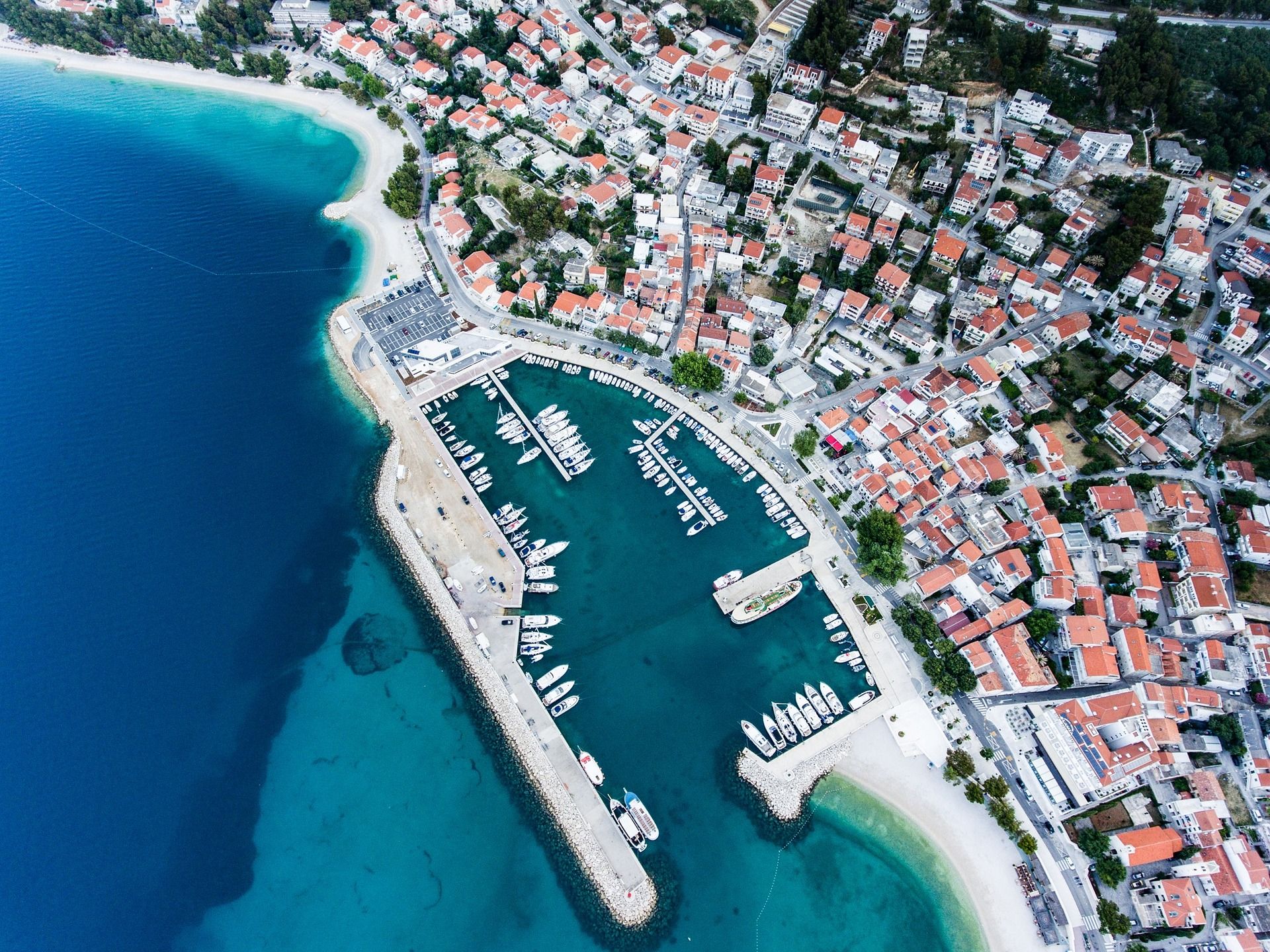 The serene, the iconic, and the must-visit island itinerary
When exploring the Zadar archipelago, island Dugi Otok is an absolute must. This part of Croatia still has a "wild & undiscovered" feel to it. Impressive views of remarkable rugged cliffs of the Telascica nature park, boating hot spot - the emerald Sakarun bay, and the half-submerged sunken ship next to Veli rat lighthouse, just shallow enough for diving amateurs and snorkeling expedition are just some of the attractions this beautiful island has to offer.
First-ever, Sea organ is like no other architectural wonder. Spread through 70 meters of old city Zadar coastline, stone steps hide 35 pipes of various sizes that use the sea movement to push air through the pipes. Resulting in an enchanting nature's song.
Untainted nature of Kornati national park
Further south one of the main Croatian national nature parks is park Kornati. Stretched over 320 m2, 89 islands, and numerous bays colored with brilliant blue and green water make it difficult to chose a spot.
The Kornati natural park area is managed to preserve the original state and keep the wilderness intact. Habitat to more than 2000 species, including the colony of 70 dolphins that call Kornati their home. Sustainable tourism at its best.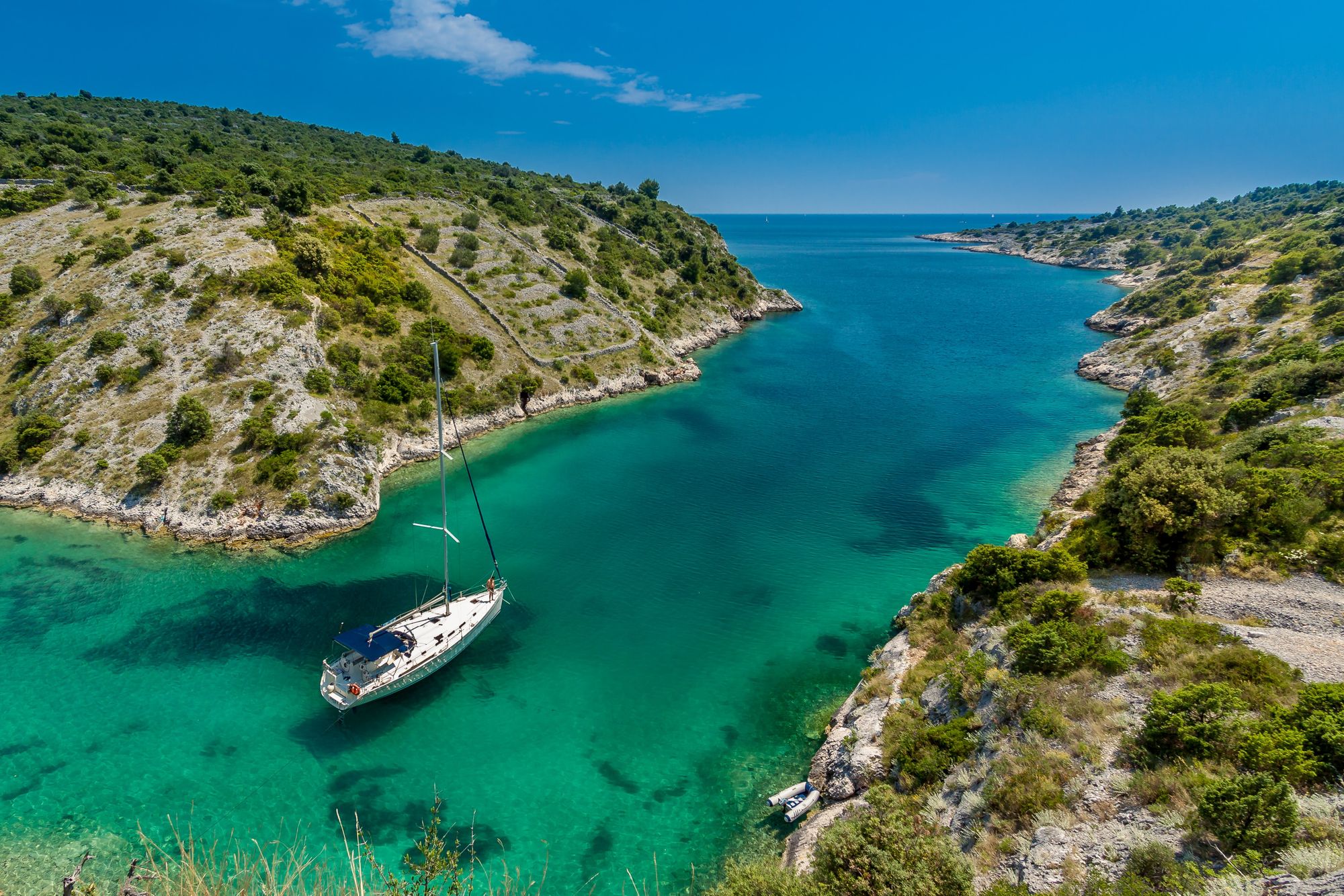 Šibenik archipelago
The rich architectural and historical heritage city of Šibenik deserves at least a one-day charter stop for a walking tour and perhaps an excursion to Krka waterfalls. D-Marin port in Šibenik offers berth places for luxury yacht charters from 10 to 70 meters.
The surrounding archipelago includes charming small islands like Zlarin, Žirje, and island Prvić, ideal for a quick dip and lunch stops.
Proceeding further south to island Šolta, we recommend you visit the Maslinica bay and the Martinis Marchi marina & heritage hotel. This old stone mansion was turned into luxury five-star accommodation and earned the title - the best small marina in 2018.
Did you know that the Golden Horn beach in island Brač was pronounced as one of the top 10 beaches in the WORLD!
Brač
This postcard-perfect island is famous for the Golden horn gold pebble beach. Stretching over 500 meters into the clear blue sea the Golden horn beach changes shape by moving in harmony with wind and waves. Brač with its pine forest, dazzling small cities, exquisite gastro offers beautiful beaches, and everything else in between is an absolute must for your Croatian bucket list.
Hvar rhythm
Among the top 10 Croatian islands, Hvar would rank as number 1. with more than 250 sunny days per year, summer seems to lasts longer here. Be sure to climb the 16-century fortress Fortica (or Spanjola for the locals) once used for protection and confinement for prisoners, today serves as a perfect spot for unforgettable panoramic views of Hvar & Pakleni islands. Hvar island is also known for its vibrant nightlife. Open-air clubs by night transformed into lounge bars by day, attract tourists from all around the world.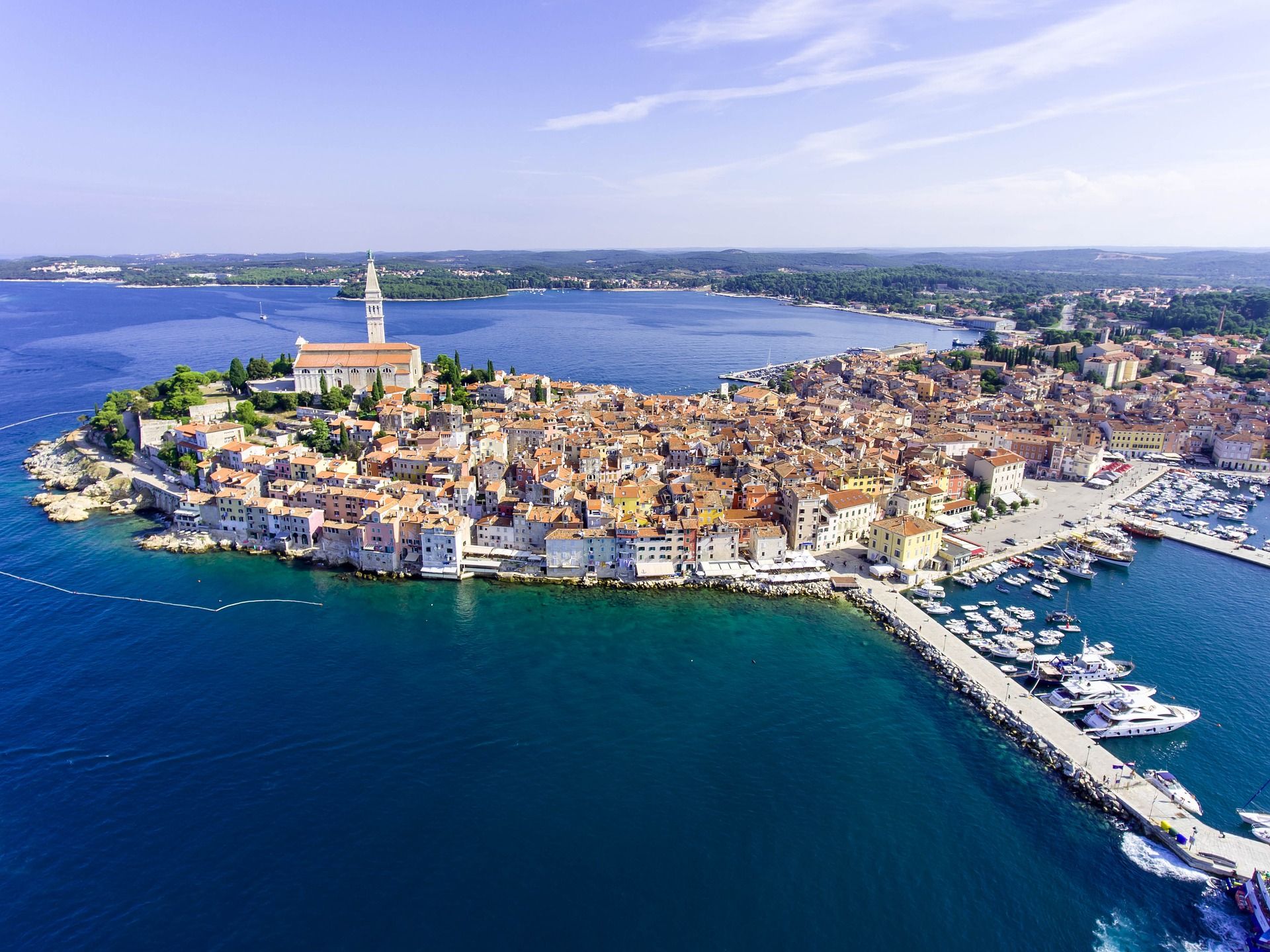 Dubrovnik, the pearl of Adriatic
The last stop on our Dalmatian yacht charter tour is the grand city of Dubrovnik. Once a republic that stood on her own, Dubrovnik was an important international port in the Mediterranean sea.
Beautiful both inside and outside, it was recognized by UNESCO heritage protection as one of the sites of the utmost cultural significance.
Mesmerizing city walls, overlooking terracotta rooftops, framed in rich blue colors of the Adriatic sea, Dubrovnik became a yacht charter hot spot for celebrities like Beyonce, Oprah, Bill Gates, and many others. Unique and preserved architecture made it an open-air museum, and the perfect stage for Hollywood blockbusters like the superpopular Game of Thrones series and Star Wars movies.
Let to introduce you to Fjaka, a non-translatable dalmatian word that literally means the "art of doing nothing". Usually practiced among Croatians, as an after-lunch activity.
We at GetBoat understand that the personal approach to a client is of the utmost importance. Let us take You closer to the Croatian philosophy of living, dining, and dreaming. Contact us for your own unique and memorable Croatian Yachting experience.