2021 Guide for Yacht Charters in Sicily
Are you planning to go on a sea voyage in Europe? You can add Sicily to your itinerary. Take a few days for it as part of the Italian coast travel. Better to choose Sicily as the main destination for the yacht charter. So you can enjoy a complete vacation in the southern part of Italy.
The Sicilian climate is typical Mediterranean: hot, dry summers and mild winters. Precipitation usually falls in winter. The high season begins in summer, but the weather is comfortable for walking on the water from April to November. In summer, the temperature ranges from 25 ° C up to 33 ° C, while the sea warms up to 27 ° C. In winter, the temperature drops to 9 ° C. Spring and autumn on the island it's between 15 and 26 ° C. Mainly in Sicily, northwest wind prevails.
What to see in Sicily?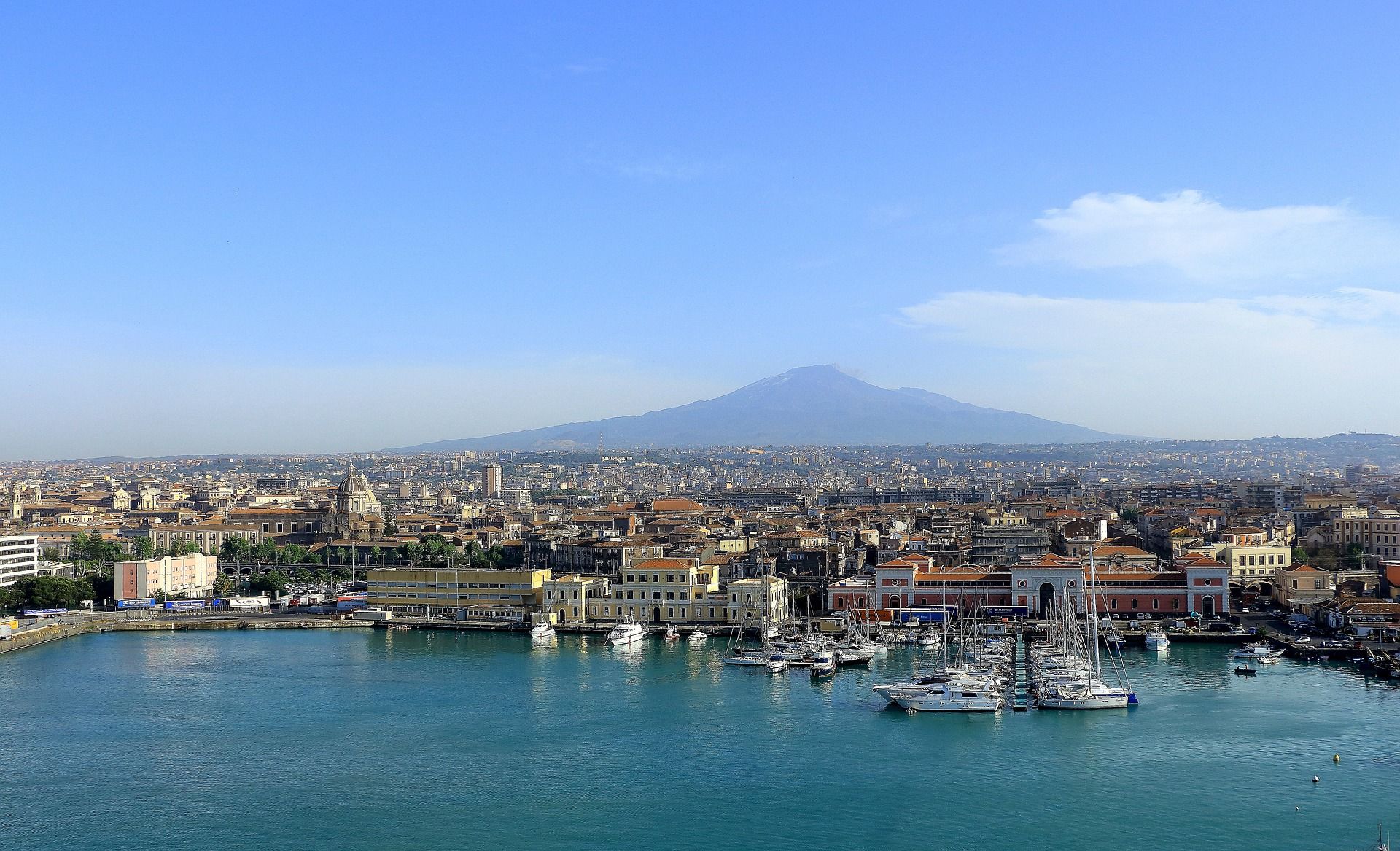 History lovers will be pleasantly surprised by the huge number of ancient architectural monuments. There are many ancient Greek and ancient Roman sights on the island: ruins of temples and theaters, statues, and others. One of these places is the Valley of the Temples in Agrigento. In Sicily, you will also find attractions dating back to other eras, such as the Norman Palace, the Ursino Castle, the Cappella Palatina, the Cathedral of Messina, the Corvaja Palace and many others.
There are many natural attractions on the island. You will see the active volcano Etna towering over the island, You can explore caves and grottoes of Sicily, go to the Cassibile canyon or walk through the Botanical Garden in Palermo.
What to do in Sicily?
If you like to observe underwater inhabitants - head to the island of Ustica. Its coastal waters are a marine reserve. Therefore, this place is well suited for diving or snorkeling.
Sicily has a huge number of beaches for every taste: sandy, pebble, or with volcanic sand. There are ones suitable for families with children, wide and well-equipped or quiet and difficult to access, which can only be reached by yacht.
For water activities, you can surfing, kitesurfing or kayaking. There are many schools or clubs in Sicily where you can rent all the equipment you need or take a couple of lessons with an instructor.
Visit local restaurants. Italy is famous for its national cuisine. In Sicily, you can taste not only local dishes and find all the traditional dishes of this country.
If you suddenly get bored in Sicily, you can sail to Malta. The distance from coast to coast is only about 100 km. About yacht charters in Malta, you can read in our article.
What are the best marinas in Sicily?
During your yacht rental, you will need to stop at the marinas. You can use it to replenish water and fuel supplies, get repair or maintenance services, rent equipment for on and underwater entertainment, visit shops, dine in restaurants and spend the night in safety. You can also moor the yacht and go explore the sights of the island.
The most popular marinas in Sicily:
Marina Villa Igiea
Marina del Nettuno Messina
Marina di Siracusa
Marina di Riposto - Porto dell'Etna
Marina di Cala del Sole
Porto Turistico Marina di Ragusa
Portorosa Marina
In the summertime, during the high season, it can be difficult to find a mooring place in the marinas. Therefore, we recommend booking it in advance.
How to choose the best boat for a yacht charter?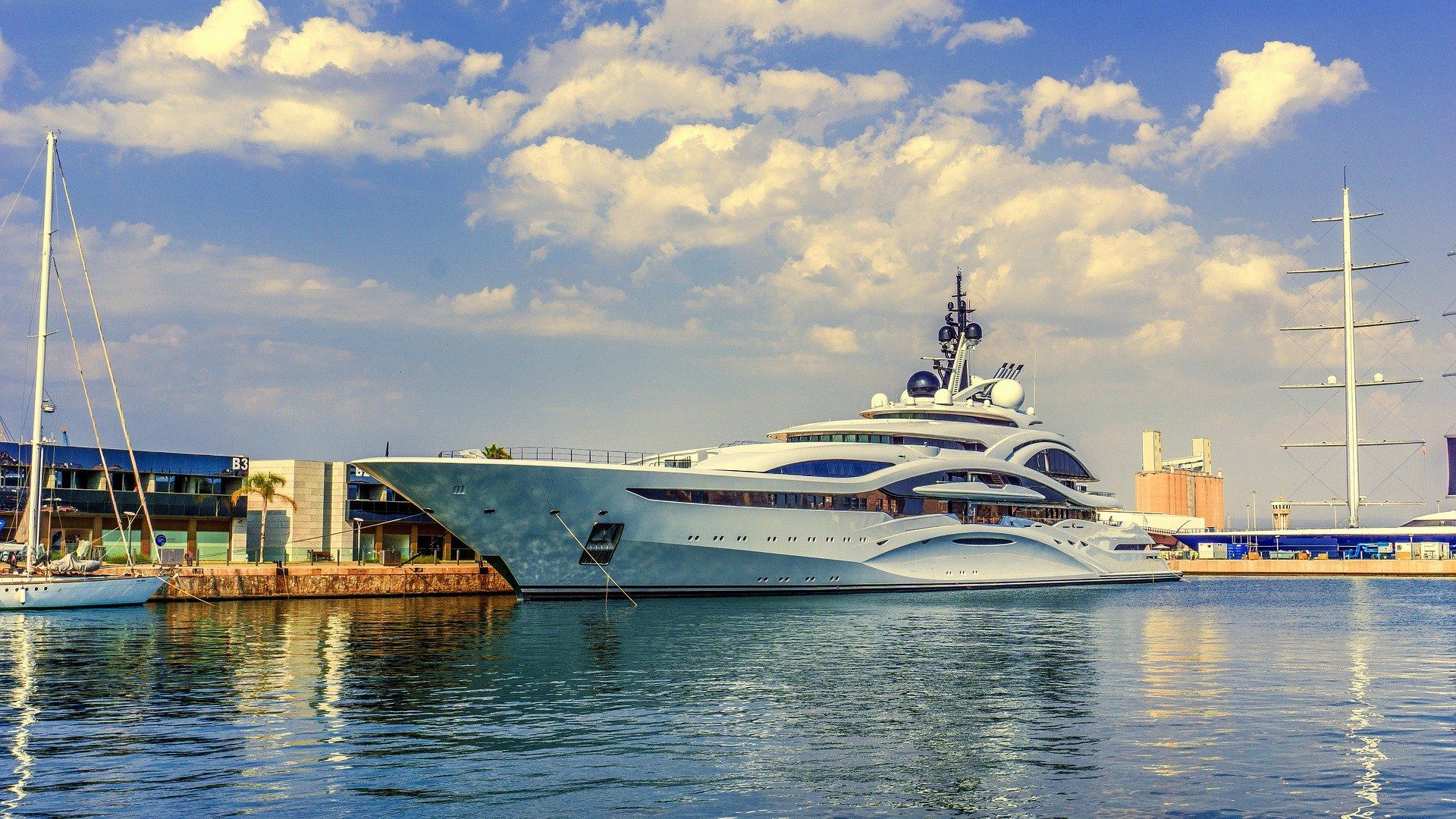 If you prefer classics or love romance, choose a sailing yacht. This type of boat requires a special skill from the skipper, so it is better to choose it having experience in management. A sailing yacht is suitable for couples or small groups. You can rent a bareboat or a boat with a skipper.
If you choose a yacht with a motor, you will get a high level of comfort and speed. You just need to decide on the size: motorboats up to 50 ft in length, motoryachts 50-120 ft, or mega yachts over 120 ft. Depending on the size, it can be accommodated onboard from a small family to a large company.
You can choose a catamaran. It is more stable on the water, more maneuverable, with quite spacious cabins and allows to sail close to the beaches. Catamaran is easier to operate than a sailboat, and suitable for families, couples or small groups.
There is one more category of boats, which is not available in each country - gulet. This is a traditional Turkish wooden sailing vessel. Gulets are very comfortable for sea trips. Their speed is low, but they are well suited for relaxing on the open sea or in bays. On wide karma, you can place a large dining table, and in the bow of the boat, you can sunbathe.
How much does it cost to rent a boat?
Boat rental prices depend on several factors. Primarily, it is the season and the type of boat you choose.
Prices for yacht rentals in Sicily:
| Boat category | Motorboats | Motoryachts | Sailing Yachts | Gulets | Catamarans | Mega Yachts |
| --- | --- | --- | --- | --- | --- | --- |
| Price per week | 2,385€ | 1,800€ | 790€ | 9,500€ | 950€ | 6,650€ |
GetBoat will help you to find the right boat for the best price. For your convenience, we will negotiate with charter companies and agree on the best conditions. We will ask you only a few clarifying questions and select the best several options. Leave a request on our website now and start planning your vacation itinerary.